Succession management is a perennial family business problem so we recently asked top family business succession advisor Don Schwerzler for his thoughts. Schwerzler, whose career as an internationally recognized expert in family business dynamics spans more than 50 years. Schwerzler is the founder of the Atlanta-based Family Business Institute .
Family Business Expert editor: In a recent article on Risk Management for FAMILIES IN BUSINESS, a British journal that targets large international family businesses, you made a statement about Advisory Boards - that if you had only one succession management strategy to recommend to a family business - creating an Advisory Board would be the strategy you would recommend from your perspective as a family business succession coach and as an expert in succession management.
Don A. Schwerzler: Yes, indeed. For more than 30 years I have been talking about, writing about and helping family-owned businesses to set up Advisory Boards . I don't know of one single strategy that can produce so many benefits for a family business engaged in the succession management process.
FBE: Do you know what percentage of family businesses have an Advisory Board?
DAS: I don't have the statistics on that, if they exist. But thanks to my personal experience as a family business advisor for than 40 years, I can usually tell when a business has one or not. It reminds me of something a state trooper said about seat belt use. In all of his investigations of fatal auto crashes, he never saw one where the victim was wearing a seat belt. That is a compelling message. Those family businesses who use the Advisory Board as part of their succession management process tend to be businesses that are still alive, still growing in size and profitability. And, not surprisingly, they also tend to have healthy family relationships. They successfully transition from one generation of family ownership to the next. As part of the succession management process, the Advisory Board acts as a safety net for both the family and the business.
FBE: Does it take a long time for a family business to install an Advisory Board?
DAS: It takes more time than most of our family business clients realize when they first contact us for help in organizing their succession management process and/or to help set up their Advisory Board. For most family businesses interested in implementing the Advisory Board strategy, the time required to prepare for initial Advisory Board meeting ranges from 4-6 months. That point needs to be emphasized - it will be 4-6 months before they convene their first Advisory Board meeting. The real trick in making the Advisory Board strategy pay big dividends is in the "getting ready" process - we refer to this preparatory work as our "ABC Process".
FBE: ABC Process - what is that?
DAS: The ABC Process is our way of referring to the Advisory Board Coaching Process - getting the family business ready to make effective use of their Advisory Board. Many architects and civil engineers will tell you the key to a successful construction project is how well the site preparation work has been done. The ABC Process is the same concept applied to getting the family business ready to support the activities of their Advisory Board.
Succession Management - Whose Job is It?


FBE: Would you elaborate on that?
DAS: Sure. When members of an Advisory Board are not family business experts, they are not trained or experienced in dealing with family business dynamics. Those difficult family issues must be recognized and resolved before the Advisory Board can go to work. Not dealing with these family issues will stall, even wreck, the succession management process. To be effective, the Advisory Board needs some infra-structure in place including a formal business plan, a written succession plan, Buy/Sell Agreements - three examples of the things that are part of the ABC Process.
FBE: Setting up a family business Advisory sounds like a daunting task?
DAS: No doubt about it. That is why we break it down into smaller components - our ABC Process makes it practical and doable - it is a proven component of our succession management program.
FBE: How does your ABC Process work, given that every family business is unique and complex?
DAS: Good question! Our succession management program takes that uniqueness and complexity into account. The first step is a family business assessment. This is generally done over a two-day period. The first day is spent learning about the business (what makes it work, what are the strengths and weaknesses of the business from an operations management perspective). That evening we facilitate a family business dinner meeting that includes the extended family - all the available children and their spouses. This is a structured but informal meeting where we talk about the history of the family's business, the present situation and the future.
FBE: That sounds like a potentially interesting experience - but what are you hoping to achieve?
DAS: Open communications, primarily. It's a way to get the family to think about working together as a more cohesive group. They may have different personal goals but they share common family objectives. They may disagree on a given topic, but that doesn't mean they can't work well together. As part of our succession management process, the family members learn to understand that differences between two family members does not have to postured in terms of one being "right" and the other being "wrong" - but rather a discussion about two "rights".
FBE: And what happens on the second day of the family business assessment?
DAS: The second day we do a series of one-on-one interviews with all of the family members as well as key nonfamily members of the management team. These interviews are considered highly confidential and are generally a free flowing exchange of ideas. These sessions provide each family member an opportunity to discuss their personal goals and aspirations as well as their ideas and concerns about what they see as the family legacy.
FBE: Sounds like a lot of hard work?
DAS: It is. When the individual interviews are completed the family members involved in the business meet and we discuss a recommended course of action - getting a strategic plan in place for the family. This is a crucial concept to enabling the succession management process to be successful.
FBE: What is a "strategic plan" for the family and why is that so important.
DAS: There is a "dualism dynamic" in a family business - the family and the business. It's two distinct entities that are intrinsically connected. One doesn't operate without influence from the other. So before a family business can create an effective and realistic strategic plan for the business, it should first develop a strategic plan for the family. Not doing the planning in that order (first family then business) can derail the succession management process.
FBE: What does this have to do with creating the Advisory Board?
DAS: Remember the Advisory Board has a business orientation; that is to make the business more successful. The needs and goals of the family drive the strategic objectives for the business and, from a succession management perspective, gives the Advisory Board a framework to build upon.
FBE: What is the next step in the ABC process?
DAS: The next step is putting together a "to do" list for the family and for the business - and getting agreement on a time frame for completion. Usually we are organizing projects that can be accomplished over the next month and then we meet again. After this second meeting, we can generally start doing the tasking and follow-up by phone and teleconferencing.
FBE: At this point you are actually helping the family business create the infrastructure they need to grow their business.
DAS: That is correct. But there is more. The ABC Process is dealing with all of the family issues - and getting them aligned and prioritized for the succession management and business planning processes. We are also starting to determine the kind of person(s) and experience that should be recruited for the Advisory Board.
FBE: Do you actually get involved in the recruiting people for an Advisory Board?
DAS: Yes we do. Part of our challenge is to ensure the correct personal chemistry between the family and board members. For instance, it is extremely important that they share common values. Likewise, confidentiality is always an important element of the recruiting process. We can meet and talk to potential board members as a representative of the family without divulging the identity of the family business. For many of our clients, confidentiality is of considerable importance and concern.
FBE: Is that the end of the ABC Process?
DAS: Not quite. The final step in the ABC Process is helping to organize and help conduct the first few Advisory Board meetings. The ABC Process helps to ensure the success of our succession management work. It takes the concept of the Advisory Board and makes it a powerful tool for growing the business and for maintaining healthy family relationships. It is truly an impressive opportunity for the family business. Most importantly, the ABC Process and the Advisory Board create a safety net for the family and the business should the family business be struck by a catastrophic event such as the unexpected death of the business owner.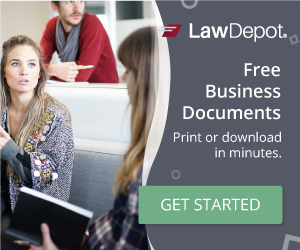 Need a great resource for strategy development - check out FLEVY
---
Chaos Busters - The Management Guide

Identifies 160 Key Business Questions
160 Key Business Questions will stimulate creativity and innovation for your entire management team!



160 Key Business Questions is the key to unlock the hidden potential of your organization!
160 Key Business Questions will save you time and make your work more effective!
160 Key Business Questions is a Multi-purpose tool with unlimited applications!
https://www.family-business-experts.com/chaos-busters.html
How Well Organized is YOUR Organization?
Your Business Will Succeed...
If...
You have The Roadmap for Success
That's What


The Practitioner's Guide for Organizing an Organization
Is All About
PGOO shows how to identify the most pressing problems to solve
PGOO introduces the ODS-OL (Organizational Diagnostic Survey –Online) - an electronic assessment tool that is highly effective, easy to use, systematic and data-based
PGOO explains how to produce a better-organized organization
https://www.family-business-experts.com/PGOO.html
Family Business Experts Understands
Family Values andBusiness Systems

Contact Don Schwerzler to discuss your succession management plans.




Return from Succession Management to
Family Succession Plan First