Estate planning is more challenging than ever.
Many thought that here in the USA estate tax issues would be reduced when Congress passed a new law in 2001 that gradually phases out Estate Tax until 2009 and finally repeals it altogether in 2010. Click over to Estate Tax to see exactly what the estate tax is, who actually pays it, and learn how it gradually phases out in the next few years.
Wrong!
Congress left in a nasty little time bomb. If Congress itself doesn't take further action, estate tax is reinstated in 2011 with the exemption at $1 million. In other words, the estate tax repeal will itself be repealed.
That uncertainty over what Congress might do means that planning for your estate is still necessary, and has to take place in three different scenarios:
Now to 2009. Exemptions rise from $675,000 in 2001 to $3.5 million in 2009;
2010. Estate tax is fully repealed for this year;
2011... what if...?

Congress does nothing - estate tax is automatically reinstated with only a $1 million exemption

Congress actually moves to make the repeal permanent. On April 27, 2005, the House voted to end the death tax after 2010, but it is uncertain that the Senate will also vote to end, having blocked previous House efforts to end the tax.

Congress opts for something "in between" - keeping the death tax but altering the rate of tax and / or the exemption amount.
So, how should one handle estate issues under these different scenarios?
Concepts, Tools and Techniques of Estate Planning
Read our reviews of some of the concepts, tools and techniques that are necessary for dealing with estate issues.
Providing for A Child With A Disability
Special [or Supplemental] Needs Trusts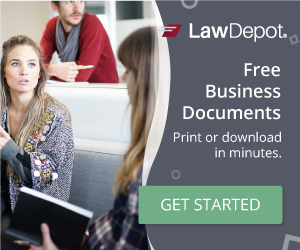 Bottom line
"Estate strategies are a crucial exercise for every family business" according to top family business expert Don Schwerzler. "Without smart planning, the family business can be wiped out by the estate taxes."
Schwerzler has been studying and advising family businesses for more than 40 years and he is the founder of the Family Business Institute. To properly do an estate plan, scenarios and solutions will vary from one family business to another. Each is unique and complex in its own way. Our family business experts facilitate the process by acting as "quarterback" for the team of professional service providers - professionals such as financial planners, attorneys and accountants.
---
Chaos Busters - The Management Guide

Identifies 160 Key Business Questions
160 Key Business Questions will stimulate creativity and innovation for your entire management team!



160 Key Business Questions are the keys to unlock the hidden potential of your organization!
160 Key Business Questions will save you time and make your work more effective!
160 Key Business Questions is a Multi-purpose tool with unlimited applications!
https://www.family-business-experts.com/chaos-busters.html
How Well Organized is YOUR Organization?
Your Business Will Succeed...
If...
You have The Roadmap for Success
That's What


The Practitioner's Guide for Organizing an Organization
Is All About
PGOO shows how to identify the most pressing problems to solve
PGOO introduces the ODS-OL (Organizational Diagnostic Survey –Online) - an electronic assessment tool that is highly effective, easy to use, systematic and data-based
PGOO explains how to produce a better-organized organization
https://www.family-business-experts.com/PGOO.html
Family Business Experts Understands
Family Values and Business Systems




Return from Estate Planning to
Family Business Experts Home Page