Legal Forms
LEGAL FORMS

Help Family Businesses Avoid
Disagreements & Misunderstandings
Easy to use legal forms are now available using the Internet.
Documenting agreements between family members can help avoid many of the problems that lead to family feuds. Using legal forms should be seen as a first step for getting agreements down on paper.
"As a family business grows in size and complexity, so does the need to have an attorney review and possibly revise the legal forms and documents used by your family business," advises leading family business expert Don Schwerzler.

"However, a start-up or a smaller-sized family business can simply use a legal form to document basic agreements between family members and this can be a first step in the process of formalizing the management style of the business."
Schwerzler, a Family Business Executive Coach, has been studying and advising family business owners for more than 50 years and is the founder of the Atlanta-based Family Business Institute.

One of the best known sources for legal document forms is Law Depot They offer a wide assortment of various forms for trademarks, wills, human resource/employment, lending, promissory notes, non-disclosure agreements, bills of sale, power of attorney – just to name a few forms in their inventory.
For those family business entrepreneurs with a scarcity of money and time, using a few simple forms can be a "self-help" approach to avoiding disagreements and misunderstandings amongst the family members.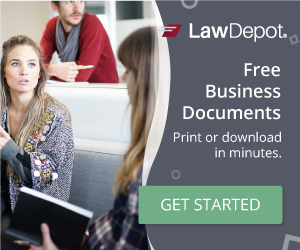 "WITHOUT A GOOD QUESTION A GOOD ANSWER HAS NO PLACE TO GO..."


---
Chaos Busters - The Management Guide

Identifies 160 Key Business Questions
160 Key Business Questions will stimulate creativity and innovation for your entire management team!



160 Key Business Questions are the keys to unlock the hidden potential of your organization!
160 Key Business Questions will save you time and make your work more effective!
160 Key Business Questions is a Multi-purpose tool with unlimited applications!
https://www.family-business-experts.com/chaos-busters.html
How Well Organized is YOUR Organization?
Your Business Will Succeed...
If...
You have The Roadmap for Success
That's What


The Practitioner's Guide for Organizing an Organization
Is All About
PGOO shows how to identify the most pressing problems to solve
PGOO introduces the ODS-OL (Organizational Diagnostic Survey –Online) - an electronic assessment tool that is highly effective, easy to use, systematic and data-based
PGOO explains how to produce a better-organized organization
https://www.family-business-experts.com/PGOO.html
Family Business Experts Understands
Family Values
and Business Systems











Return from Legal Forms to
Family Succession Plan