Buy-Sell Agreement is another name for a shareholder agreement, although this agreement generally deals with just the ownership transfers whereas a shareholder agreement could deal with many more issues.
Simply stated, a Buy-Sell Agreement is akin to a "pre-nuptial agreement" between co-owners of a business or like having a "will" for the business.
"Many family feuds could be avoided if the co-owners of the family's business had a Buy-Sell Agreement in place," notes leading family business expert Don Schwerzler "These types of shareholder agreements become more important as the family business transitions from a single owner to a sibling partnership or a cousin consortium."
Schwerzler has been studying and advising family business entreprenurers for more than 40 years and he is the founder of the Family Business Institute and the web organization Family Business Experts – both of which are headquartered in Atlanta GA.
Some of the basics of a Buy-Sell Agreement for a family business include:
Who can buy a co-owners share of the business (will there be restrictions on who can buy the shares in the family's business)?
What kind of event can trigger a buy-out (death, disability, retirement, divorce, bankruptcy)?
How will the business be valued when there is a buy-out (what will be the tax consequences)?
How will the Buy-Sell agreement be funded (key person insurance)?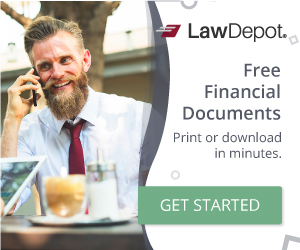 ---
Chaos Busters - The Management Guide

Identifies 160 Key Business Questions
160 Key Business Questions will stimulate creativity and innovation for your entire management team!



160 Key Business Questions are the keys to unlock the hidden potential of your organization!
160 Key Business Questions will save you time and make your work more effective!
160 Key Business Questions is a Multi-purpose tool with unlimited applications!
https://www.family-business-experts.com/chaos-busters.html
How Well Organized is YOUR Organization?
Your Business Will Succeed...
If...
You have The Roadmap for Success
That's What


The Practitioner's Guide for Organizing an Organization
Is All About
PGOO shows how to identify the most pressing problems to solve
PGOO introduces the ODS-OL (Organizational Diagnostic Survey –Online) - an electronic assessment tool that is highly effective, easy to use, systematic and data-based
PGOO explains how to produce a better-organized organization
https://www.family-business-experts.com/PGOO.html

Family Business Experts Understands
Family Values andBusiness Systems


Please stay in touch and subscribe to our
Understanding Family Business e-zine.

Return from Buy-Sell Agreement to
Succession Management